RevitaLume: a proven solution for dark circles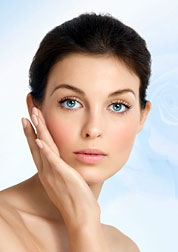 Get rid of dark circles once and for all
Most people who try our product have tried a lot of other things first.
They know all the home remedies for dark circles. They have refrigerators full of cucumbers and they save all their tea bags. They have jars and tubes full of miracle creams that promise to make their dark circles vanish. They've tried it all -- and they've given up.
RevitaLume offers new hope for people who are tired of seeing dark circles in the mirror every morning.
RevitaLume: proven ingredients for a total solution
RevitaLume makes use of the latest discoveries in dermatological research to combat the root cause of dark circles. RevitaLume speeds up the enzymatic reactions that cause dark circles but, more importantly, the powerful ingredients actually strengthen the walls of the capillaries in the skin around your eyes.
What this means to you: dark circles fading away within minutes. And a reduction of future dark circles.
Why would you spend your time and money on anything else?
Learn more about RevitaLume
Read more about the powerful ingredients in RevitaLume and check out the FAQs if you have questions. If you're of a scientific bent, there's a wealth of research to peruse as well.
Try RevitaLume and get ready to say good-bye to dark circles. Permanently.