Dark Circles Surgery for Hyperpigmentation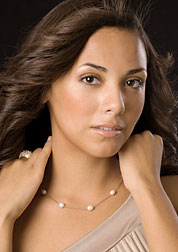 Dark Circles Surgery: Is it necessary?
Most people consider dark circle surgery because nothing else has worked. Perhaps, they haven't found the right solution, but who's to say dark circle surgery works? Before resulting to surgery learn more about the procedures, risks and effectiveness. Below, you will be amazed to find dark circle surgery is not always the answer.
What is dark circles surgery?
There are many procedures to remove dark circles depending on their causes. People whose dark circles are caused by hyperpigmentation can use simple treatment such as bleaching creams while others must resort to painful laser or grafting procedures. Below is a list of typical procedures to remove under eye circles caused by hyperpigmentation:
Dark Circles Surgery Options:
Hyperpigmentation
Hyperpigmentation, or darkening of the skin is one of the many causes of dark circles. It results from an increased production of melanin of the skin. Some treatments to cure dark circles caused by hyperpigmentation are:

- Topical Bleach Creams
- Chemical Peels
- Laser Resurfacing
- Intense Pulsed Light
- Microdermabrasion

Are these procedures painful?
The treatments listed above depend upon your needs and skin type. Chemical peels, laser resurfacing, and intense pulsed light treatment are quite painful. Most pain resulting from these procedures are alleviated by prescribed pain killers. Some treatments such as hydroquinone, a topical bleaching cream, usually involve no pain at all.
What are the risks of dark circles surgery?
Some major risks from dark circle surgery procedures are hypo and hyperpigmentation. This means your skin can permanently have white spots or even darker under eye circles due to skin reactions. Care must be taken after procedures are done to prevent infection. Depending on each procedure, effects such as blistering, permanent scarring, bleeding or bruising, can occur.

Are results permanent?
Permanent results depend greatly on your post procedure habits. Factors such as repeated sun exposure or medication use may continue to cause hyperpigmentation in the skin. This means the treatments are not guaranteed to work; your dark circles may come back and possibly darker. Some patients may need to continue to use skin bleaching creams to prevent hyperpigmentation reformation after their initial removal process.
Alternative to Dark Circles Surgery
Dark circle eye creams can be very effective in removing dark under eye circles. More advanced ones like RevitaLume are 99% effective in removing dark circles. They are gentle on the skin and are specially formulated for sensitive skin around the eyes. After frequent use, RevitaLume works to permanently remove dark under eye circles. If you haven't tried RevitaLume, I suggest you try it first before opting for surgical procedures. It's a cheap alternative, pain less, and highly effective. Read about RevitaLume success stories.