Clean and Clear Under Eye Brightening Stick: Product Review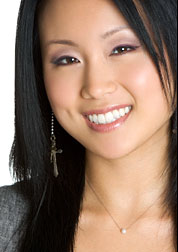 Dark circles are extremely unattractive. They can make you look tired or sick even when you're not. Many women struggle with dark circles and try to find the perfect solution to eliminate them. Fortunately, there are many products available you can choose from, however, not all work as well as they say.
Today I will give a review on a popular undereye product: Clean and Clear Under Eye Brightening Stick. Learn why you might want to pass this one up.
Clean and Clear Under Eye Brightening Stick: The Promise
Clean and Clear claims this brightening stick visibly reduces dark circles and puffiness, instantly cooling and refreshing your eye area. It's light reflecting particles work to make dark circles less visible while revolutionary technology instantly cools and soothes puffy eyes. Below is a list of its benefits:
Visibly reduces dark circles and puffiness
Cools your skin on contact
Makes your dark circles less visible by utilizing light-reflecting particles
Convenient stick form makes it easy to pin-point your problem area
So how did these claims hold up? Read on for my experience with the Clean and Clear Brightening Stick.
My experience with Clean and Clear Under Eye Treatment
I always had dark circles but never really paid much attention to them until I went to college. I began to notice how pretty other girls look and how they seemed to have radiant and bright eyes. What was it? Did they own a great concealer or use a dark circles treatment. I headed for the local drugstore to find what products were available to treat dark circles.
The product which caught my eye was the Clean and Clear Under Eye Brightening Stick. At the time, I was uncomfortable with putting any treatments on my eyes and figured this stick was the safest option.
Overall, the product did cool and refresh my eyes but it did not reduce dark circles or bags under eyes. And that was my main concern.
Alone this product does not reduce the appearance of dark circles whatsoever. I found the best way to use this product is in combination with a good concealer. However, you do have to blend it in pretty well or it does look clumpy if you're lazy.
I did like the cooling properties of the stick. It is the only one I found so far that soothes my tired eyes. It's similar to a cool cucumber on the eyes.

So will I continue to buy this product? Yes, but only as a quick relief for tired eyes. As a dark circles product, this Clean and Clear Under Eye Brightening Stick is not the solution. Luckily, I did find a great dark circles product that works! It's called RevitaLume.
Learn more about RevitaLume and why it works wonders for dark undereye circles.